Kenneth Danielsen, AIF®, KGD Wealth Management, Inc.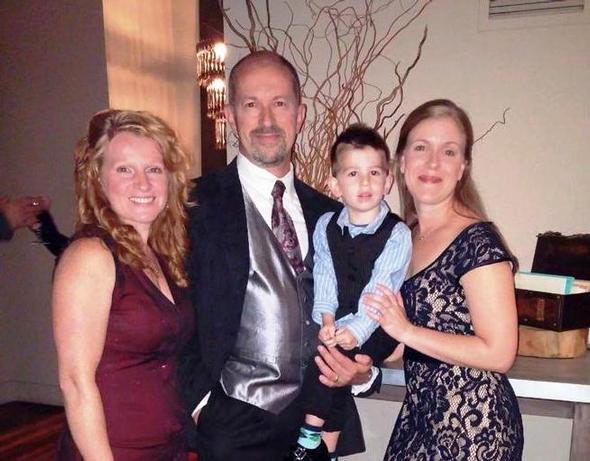 Ken Danielsen holds the Accredited Investment Fiduciary, AIF® designation. As an Accredited Investment Fiduciary, he has spent his career helping others pursue their finanicial goals. By asking clients the questions, "What do you want your tommorrow to look like?" They can begin re-focusing on what's most important, new goals, new objectives! Everyone wants to pursue financial freedom, sometimes getting there requires extra focus. Our approach, helping them "Envision Their Future"! Through his process a custom wealth plan is developed for each client, which utilize efficient investment strategies that fit their individual needs, risks and objectives.
He enjoys working with everyday people you pass in the food store or see at your favorite restaurants. What do they all have in common? They want to do business in person, face to face. They know that utilizing the skills and knowledge of a trusted advisor does not mean giving up control of investment decisions, but rather finding potential opportunities for success! How? Because their goals are so important. They can benefit from his years of experience and the wisdom that comes from that experience.
Tyler the electrician: He is married, has children, and will not retire for 25 years. He needs help with an inherited IRA from a family member, and does not want to pay unnecessary taxes. He also has a 401(k) which he would prefer to rollover. While the goals and objectives are different, he wants a strategy in which each account compliments the other.
Joe and Mary, both self employed in their 40s: They are worried about saving for retirement and paying college tuitions. They feel there may be limited money for both. They need a cost-efficient strategy to help them pursue their retirement goals while staying at a moderate level of risk. They are concerned they do not have enough time or money to accomplish their goals.
Troy & Linda, married in the late 70's: They just sold their business after 40 years of operation. They do not need income, but they do have estate planning concerns. To provide for their children, grandchildren and great grandchildren, their priority is structuring all their assets to modestly grow to enrich the life of those they love, even far into the future.
Dr. Smith, the semi-retired surgeon: Due to the demands at the hospital, he is still working. Since he is over age 70 ½, he's required to take his Required Minimum Distribution from his IRAs. With a pension, social security, IRA-RMD and continued salary, he needs strategies to preserve his assets in a tax efficient manner in order to provide the income level he desires at full retirement.
Dr. Jones, the Dentist: He is married and has a new practice. He and his wife have big goals and want to establish a retirement plan for the business to cover himself and his employees. He would like to be retired by age 60. With all the options available, keeping expenses down is important to him in order to maximize his efforts.
Other Common Topics Clients Want Knowledge and Help Addressing
401(k) Rollovers, IRAs and Roth IRA – Which is the right option for me?
Required Minimum Distribution (RMD) – How long will my money last me?
Wealth management or Wealth Preservation – I want to leave my family some assets.
Financial Planning & Investments Management – To address special family situations.
Retirement Income & Distribution Planning – Structuring income for a long life span.
College Planning – Helping parents and grandparents save for those they love.
Divorce Asset Planning – Special planning to ensure spouse is organized, has a complete asset inventory and is prepared for the journey through the divorce process.
Ken's mission is, "to help his clients live the life they choose by helping them accumulate and conserve their investable resources". "Earning their trust while helping them understand the various risks associated with investment strategies is very important to Ken. Investment management means more than a couple of decisions in a conference room". It is a long-term relationship requiring constant care. This basic lesson is taught to all his clients. As a result he has built his business helping one client at a time.
*The client situations provided above are simply examples provided for informational purposes.
Ken and his wife Marianna are both part of large families. Ken is a retired Captain from the United States Army Reserve where he proudly served 23 years. Ken's daughter Casey is now serving in the US Army as a doctor and adores her brother Jacob!